YOU CAN WIN THIS VERY RARE
GOLDEN GIRLS COLLECTIBLE
This 36"x52" Golden Girls Afghan was a special Christmas gift from Witt-Thomas Harris.
To enter the drawing for the Golden Girls Afghan, all you have to do is buy any one of Marc Sotkin's novels on Amazon in any format. *See links below to purchase books from Amazon Books.
And, you don't have to go to Golden-Con to enter and win.
Simply buy a book, fill out the entry form and you're in the drawing for this fabulous Golden Girls collectible.
Each book purchase gets you one entry into the drawing.  If you write a review on Amazon and fill out this form, you'll get a second entry.  That doubles your chances to win.
All entries must be received by 12 pm (CDT) on April 24th. Then, on Sunday, April 24, 2022 at Golden-Con in Chicago, we will draw the winning name.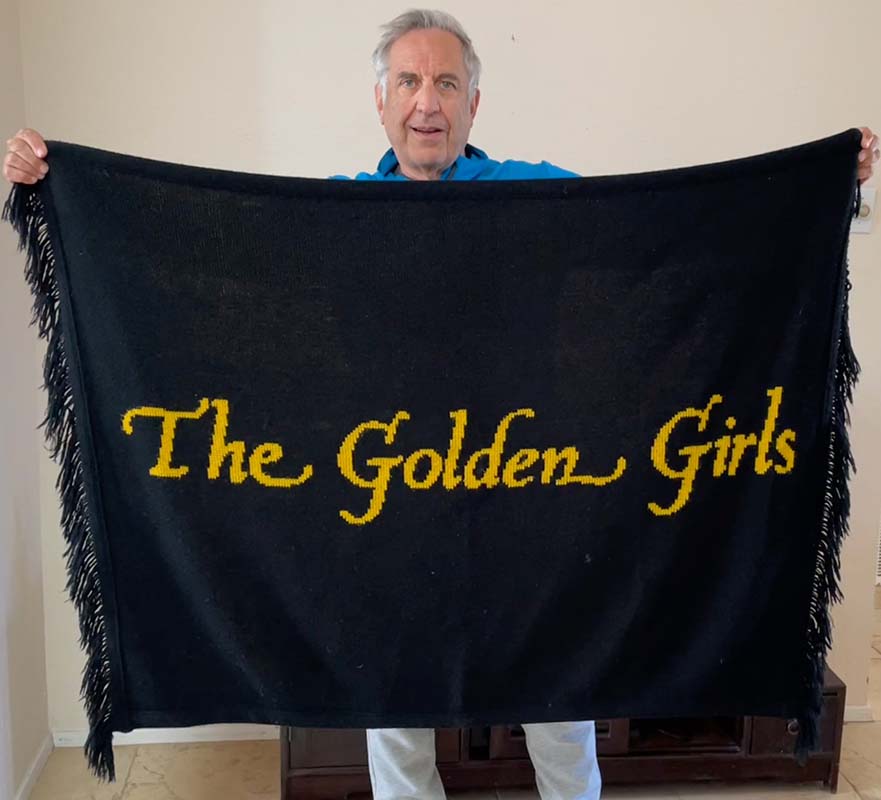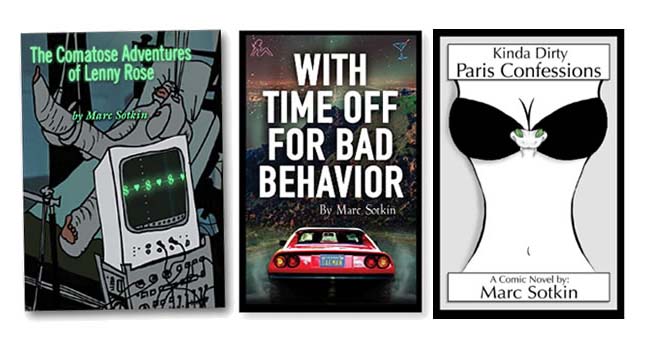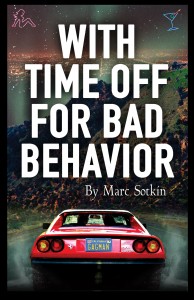 With Time Off For Bad Behavior
"Nobody knows the world of situation comedy better than Marc Sotkin." 
Jay Leno, host of The Tonight Show
…
"Marc Sotkin has made me laugh for 20 years. In With Time Off For Bad Behavior  he's at his funniest." 
Garry Shandling, comedian, creator and star of The Larry Sanders Show
…
"With Time Off For Bad Behavior isn't just funny, it gives real insight into how the male mind works."
Gail Parent,  best selling author (Sheila Levine is Dead  and Living in New York)  and Emmy  winner on HBO's  Tracy Takes On
Veteran writer Marc Sotkin (Golden Girls, Laverne & Shirley) brings his comic chops to chart the odyssey of fictional Barry Klein from down on his luck Hollywood dreamer to one of TV's most successful, unhappy, producer-writers. With loads of unwitting insight into the biz, behind the scenes observations and insider wit, our wannabe hero Klein ironically finds his true mission as a storyteller as he desperately tries to re-kindle his relationship with his wife.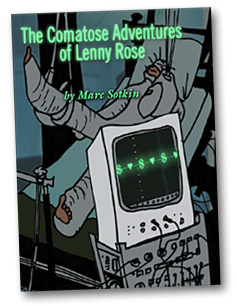 THE COMATOSE ADVENTURES OF LENNY ROSE
"A great read. Sotkin's The Comatose Adventures of Lenny Rose is a wonderfully light but thought provoking novel."
…
"A fun read, as good as a comic novel gets. Buy and read this book! You'll have a great time."
…
"A funny adventure.  I found myself laughing outloud."
With nowhere else to turn, out of work, out of money, dealing with a failed third marriage, 50 year-old Lenny Rose, prays for relief. He pleads with God for a change in fortune. He begs for a bit of good luck. That's when he gets hit by an eighteen wheeled, tractor-trailer truck putting him in a deep and persistent coma. It's the best thing that could've happened to him.
Money, a hit TV show, and most improbably, true love all come to Lenny while he lies motionless in his hospital bed. The Comatose Adventures of Lenny Rose, follows the hilarious journey of Lenny Rose from down and out has-been to a man who seemingly has it all. Along the way, Lenny and his new love, Marilyn Gruber, are exposed to, among other things, America's addiction to celebrity, media frenzy, the debate over the right to die, and man's relationship to the Almighty.
Lenny eventually wakes up through the power of Marilyn's love giving them the opportunity to explore life as two conscious, very much alive beings.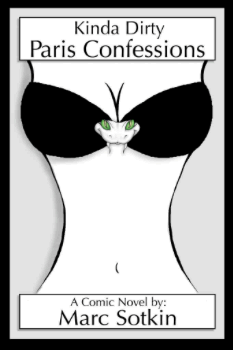 KINDA DIRTY PARIS CONFESSIONS
"Great fun read. Engaging characters with great one liners again and again."
…
" 5 out of 5 stars. Totally enjoyable with lots of lol moments!"
…
"I laughed a lot, cried a little and really enjoyed the book." 
A caper gone bad is the setting for this comic novel about three twenty-somethings searching to find themselves in year one of The Revolution – 1960. The year marked the arrival of John F. Kennedy, The Pill, Women's Lib, and the crazy concept of personal satisfaction. The world, and their lives, would never be the same.
The story follows Mickey, Tippy, and Nino from Manhattan's garment district filled with low-end goods, loan sharks, and knock-off artists to the couturiers of Paris with the insane pressure to constantly create great art. It's the hilarious story of self-realization, love, and friendship from award winning writer Marc Sotkin.